---
Into The Gloom PC Game Review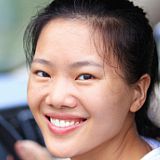 Posted By Cynthia S.
---
Join the Gggmanlives Steam Group: http://steamcommunity.com/groups/gggmanlives Buy the game here: http://store.steampowered.com/app/342350/ Into The ...
---
Join Our Community!
Like what you see? Get a FREE account and start posting, sharing, and discovering more!
Have Questions? Contact Us!
Find out the answers to your questions by contacting us. We look forward to hearing from you!