---
How to Get a Job as a Video Game Tester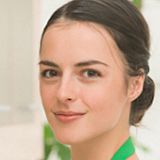 Posted By Heidi E.
---
Everyone wants the perfect job. The job that is a pleasure rather than a pain, a vocation rather than a means to an end. For some, video game testing seems like a great job. Playing video games, finding the problems, and developing a better game as a result. So how can one go about getting a job in the video gamin industry?

Unsurprisingly, no qualifications are required to be a game tester, just a love of video games, consoles to play them on, and some experience and proficiency in playing games.

Sometimes it's far from easy to find these paid game testing job positions, particularly because there are so many video game fans who dream of getting played to sit around and play computer games. It might seem like there are no game testing jobs out there, but they do exist! If you know someone who works for a video game company, this can be a great way into the industry.

Other than that there is little you can do but keep checking the gaming company and recruitment websites, keep applying for the jobs you see, and often crucially, contact the company to ask to be kept informed or considered for any upcoming game testing positions. It's always a numbers game; the more you apply for, the more likely you are to get one.

If you get to interview stage, you need to think about why they should give you the job. The answer should be that your experience and skills playing your chosen console mean that you are more able to review the production and development of a computer game. One way to prove your gaming credentials could be to take part in gamers online forums, write game reviews for retail sites or even start your own gaming blog. Enter online gaming tournaments and slowly you will become acknowledged as a video games expert.

If you are a home video game tester you will be sent games to test through the post, each one coming with a specific assignment and a report sheet to fill out with your thoughts and assessment. You will be reviewing the games in terms of playability, bugs, errors, and whether you like various elements of the game.

Upon completing your assignment, you will normally have to return your copy of the game and be paid for your expert analysis. Jobs testing video games can be very competitive, since so many gaming fans hold the same dream.
Join Our Community!
Like what you see? Get a FREE account and start posting, sharing, and discovering more!