---
TOP 15 UPCOMING GAMES 2014 - 2015!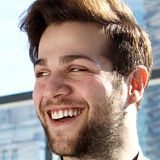 Posted By Stuart M.
---
My Top 15 Upcoming Video Games on PC / Xbone / PS4 / Xbox 360 and PS3 over the next year! 2013-2014 List: ...
---
Join Our Community!
Like what you see? Get a FREE account and start posting, sharing, and discovering more!
Have Questions? Contact Us!
Find out the answers to your questions by contacting us. We look forward to hearing from you!