---
Top 10 Most Anticipated Video Games of 2015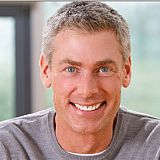 Posted By Michael B.
---
Top 10 Most Anticipated Video Games of 2015 Subscribe â–» http://bit.ly/GamesHQMedia Top 10 Most Anticipated Games of 2015 shows several titles that makes ...
---
Join Our Community!
Like what you see? Get a FREE account and start posting, sharing, and discovering more!
Have Questions? Contact Us!
Find out the answers to your questions by contacting us. We look forward to hearing from you!