---
LGR - Theme Hospital - DOS PC Game Review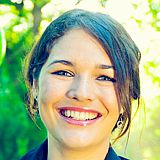 Posted By Lydia P.
---
Bullfrog's Theme Hospital is like no other management sim you have ever played. Well, except for maybe its predecessor Theme Park. Still, nothing like a little ...
---
Join Our Community!
Like what you see? Get a FREE account and start posting, sharing, and discovering more!
Have Questions? Contact Us!
Find out the answers to your questions by contacting us. We look forward to hearing from you!