---
LGR - Zoo Tycoon - PC Game Review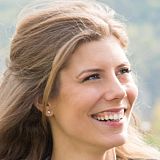 Posted By Sheri M.
---
Say goodbye to roller coasters, and hello to lions, tigers, and bears! Oh my that was cheesy, I should write box blurbs. Covering the complete collection of the ...
---
Join Our Community!
Like what you see? Get a FREE account and start posting, sharing, and discovering more!
Have Questions? Contact Us!
Find out the answers to your questions by contacting us. We look forward to hearing from you!